Getting Started in Sales and lead Management
This is an overview on getting started on sales and lead management, This document explains the options in the navigation bar in sales.
To Access the sales and lead management
Click on the Hamburgar Button
Click on Sales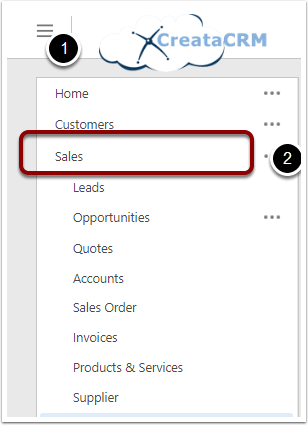 What is a lead?
A lead is a prospective buyer of your products or services. You can add lead into CreataCRM from advertisting, web site, trade show, direct mailing, referral and other marketing efforts. A Lead is not a sale, but likely starts as a one way communication from a web form for example. Most CreataCRM clients start at a prospect sale stage. For more information about sales stages, click here Lead Process overview.
In CreataCRM, we track the lead from Suspect to the close sale stage, a lead is one to one relationship to a contact or company. Meaning it only tracks the engagement of the contact / company once. If you need you need to track additional opportunities or quotes, you likely create another opportunity or a quote. You can re-start the process on the lead again, but lead sales process is generally used for engaging the client from start to finish in a easy one view.
Click here to enable a lead.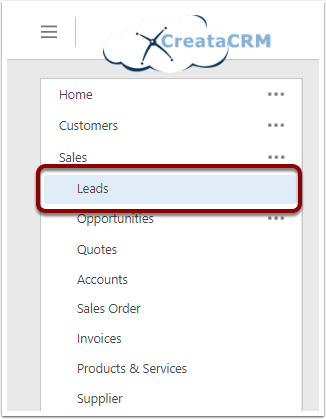 What is a Opportunities ?
Sales Opportunity is a contact or company which has been qualified. This Contact/Company starts at stage identify needs in our default sales template to Close Sale click here Lead Process overview. . Opportunity allows you to put more information about the opportunity. This allows you to create mutiple opportunities on a contact and company.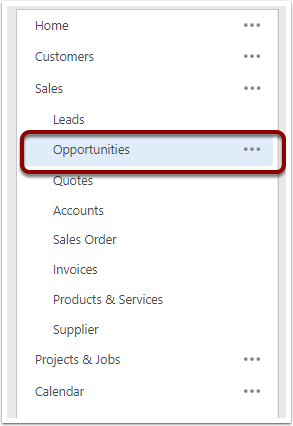 What is a Quote ?
Quote is the presented offer to the client click here Lead Process overview. You can have mutiple quotes on an opportunity. A quote is the has the ability link to Xero, MYOB and Reckon as a invoice. And has the ability to view quote online, and signature page to close the sale. Some client choose to just to use quote management for account management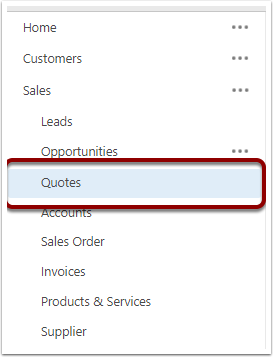 What is an Account ?
This is connected to your accountancy system. We will use to manage the accounts, to allow you to link mutiple companies and contacts to an account, to have multiple levels. We link to Xero, MYOB and Reckon. The Account also links to Custom price levels.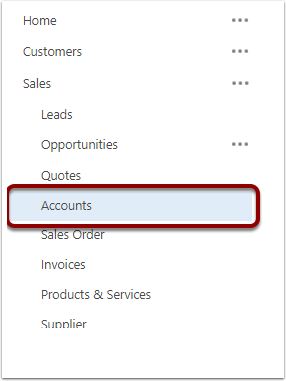 What is a Sales Orders?
What is Sales Orders?.
This allows you to create sales order in CreataCRM. This defaulted to our warehouse by default. when using Sales orders in CreataCRM, you would need to setup a warehouse to use our sales order. But we can link it to basic product service is needed.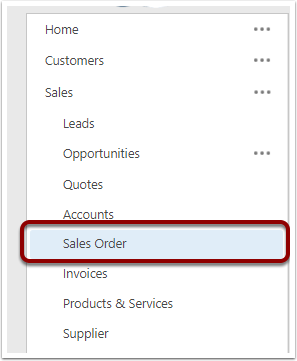 What is a Invoice ?
This is creating invoice inside of CreataCRM. These invoices can link to Xero, MYOB and Reckon. This you to gain extra features that are limited to your existing accountancy syetem.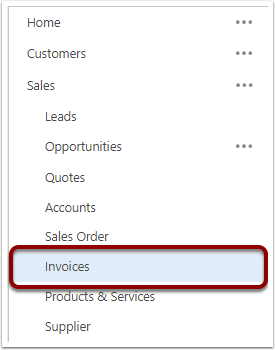 What is Products and Services?
This is your products and services, it would likely be link to your accountancy system. Also give you many extra features like Custom Build, Job Template and Task Template to build projects from quotes, pictures and much more.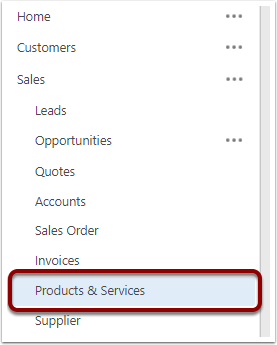 What is a Suppliers ?
This is connected to purchase orders, and brings this from your accountancy system. With CreataCRM you can send purchase orders to your suppilers, which can link to our warehouse to enhance features of your existing accountancy system.