Managing your Leads with CreataCRM
To manage your Sales Pipe line for leads
To Activate a Lead
Goto the Company or Contact
Click on Lead Button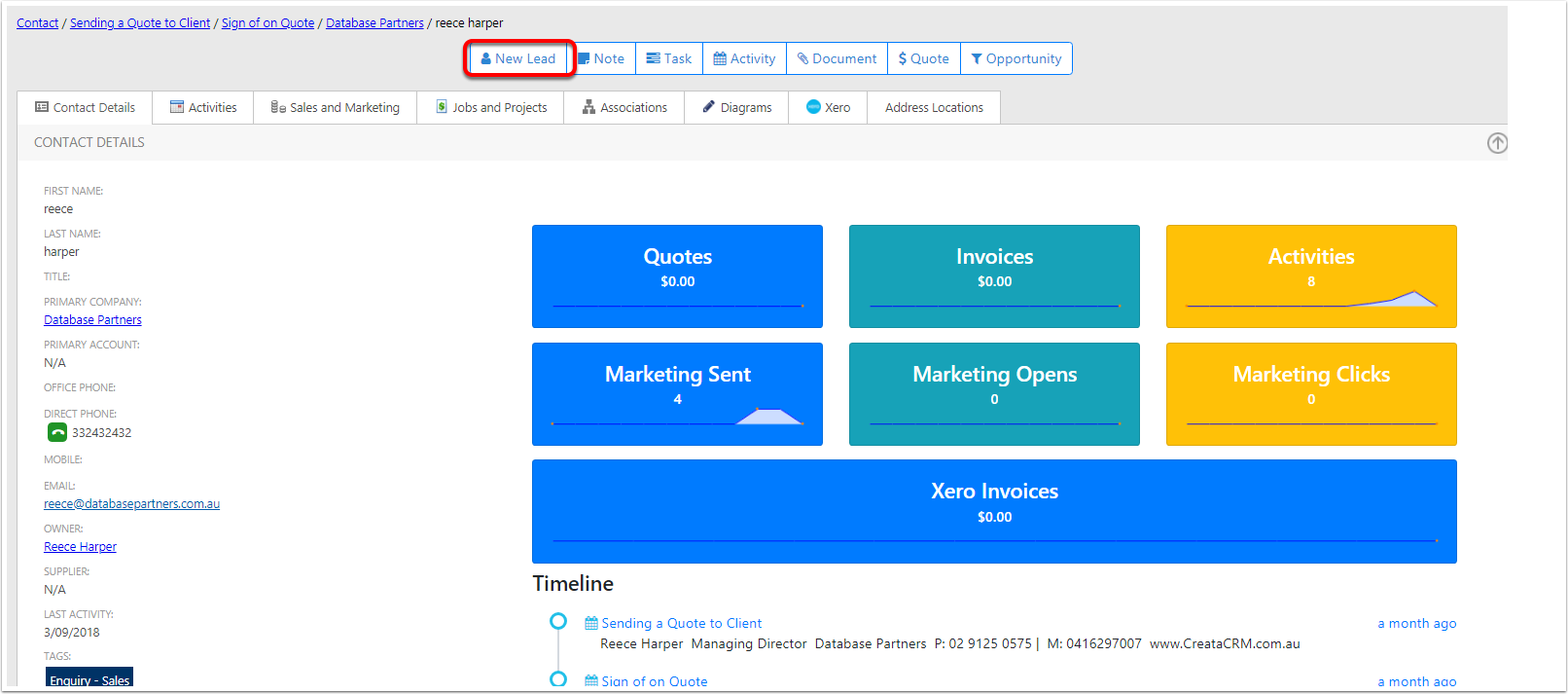 Lead Tracker adds Connected Steps lines
When clicking on Lead, it will add a connected step line to help users to walk through the sales cucle steps, This can be customised.
Also we auto tag the user to the stage its on for easy look ups.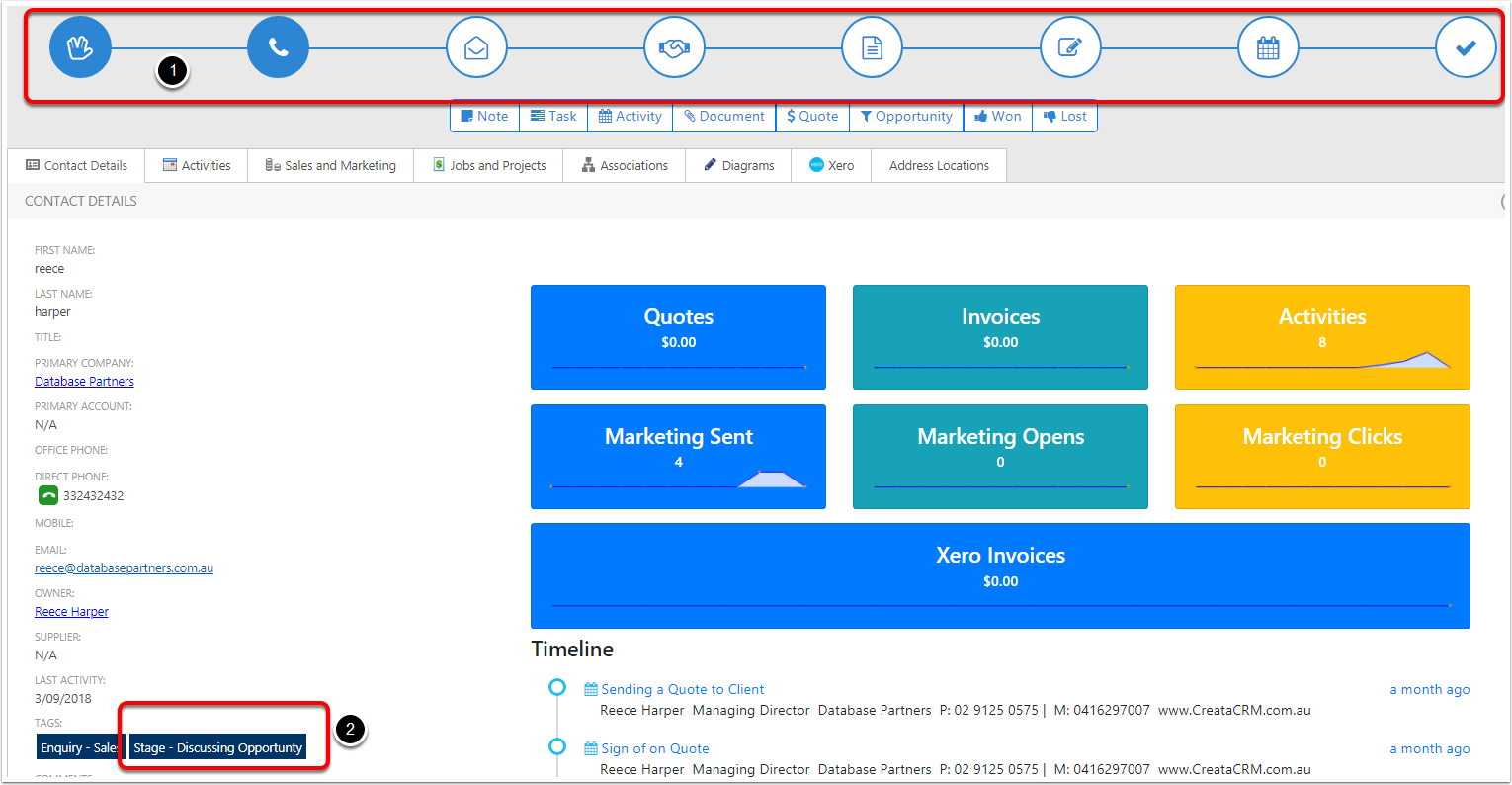 Changing stages
Changes stages is simple click on the Circles of the stage, users can click on any stage at any tme

Manage the Lead
Lead information is on the sales and marketing Tab
This give you the next step which is create Opportunity
This gives additional step which is create a Quote
Status = Open, Close, Lost and inactive
SApes Proces. : You can have multiple proceses
Sale Stage Default is
Probability = Percentage of the lead. This comes from Sale Stage
Estimated Value = Value of Lead. This is copy into Opportunity
Competitior = Competitor
Comments on the lead
Reason Lost
Main Interest : Main Interest of the lead
Interest is other interest
Lead links to opportunity. If you change the lead stage will change the sales stage.
Link Quote to the lead.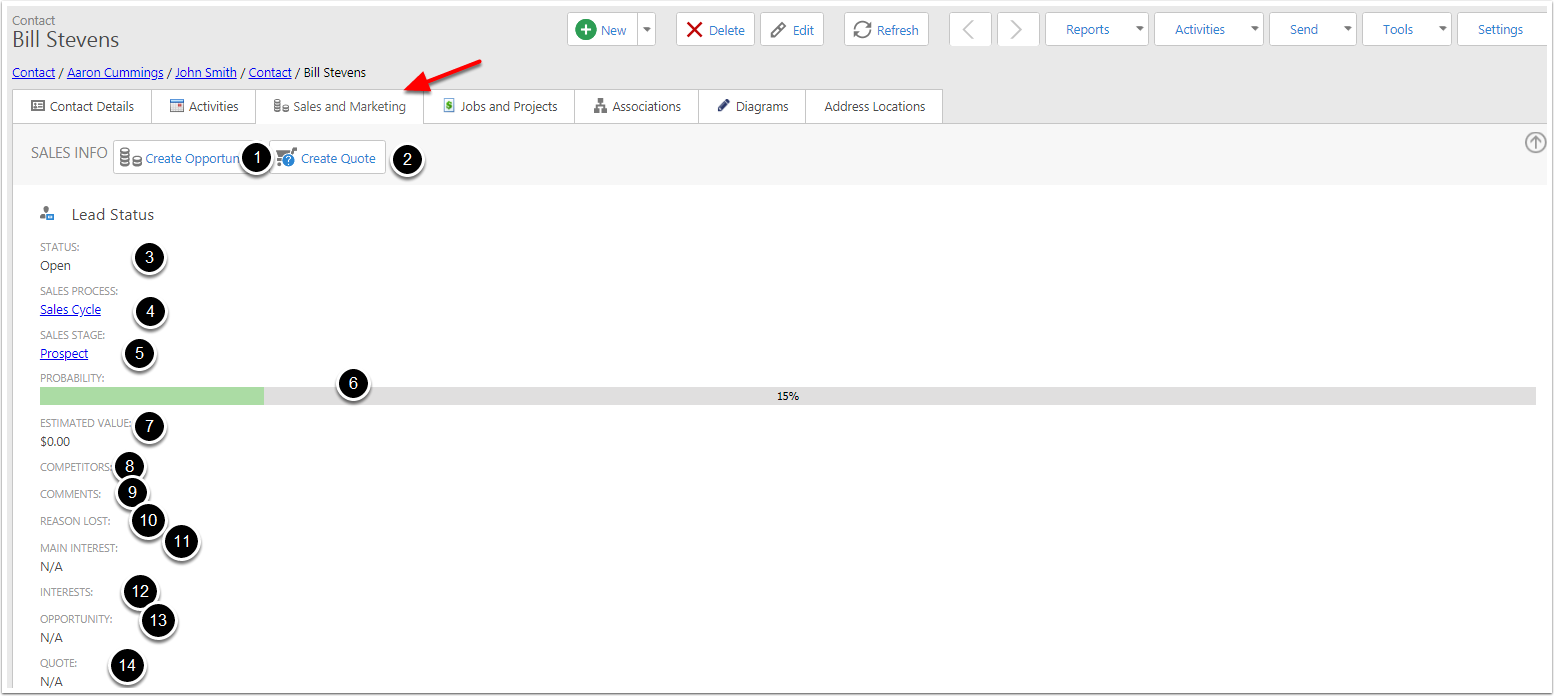 Activate the lead to be a opportunity
Click on the Create Opportunities

Converting the the Lead to Opportunity
Name = Name of the Company and contact
Status = Open
Primary Contact = Contact
Primary Company = Primary Company
Propability = Lead Propability
Process = Lead Process
Stages = Lead Stages
Estimated Value = Estimated Value of lead
Save and view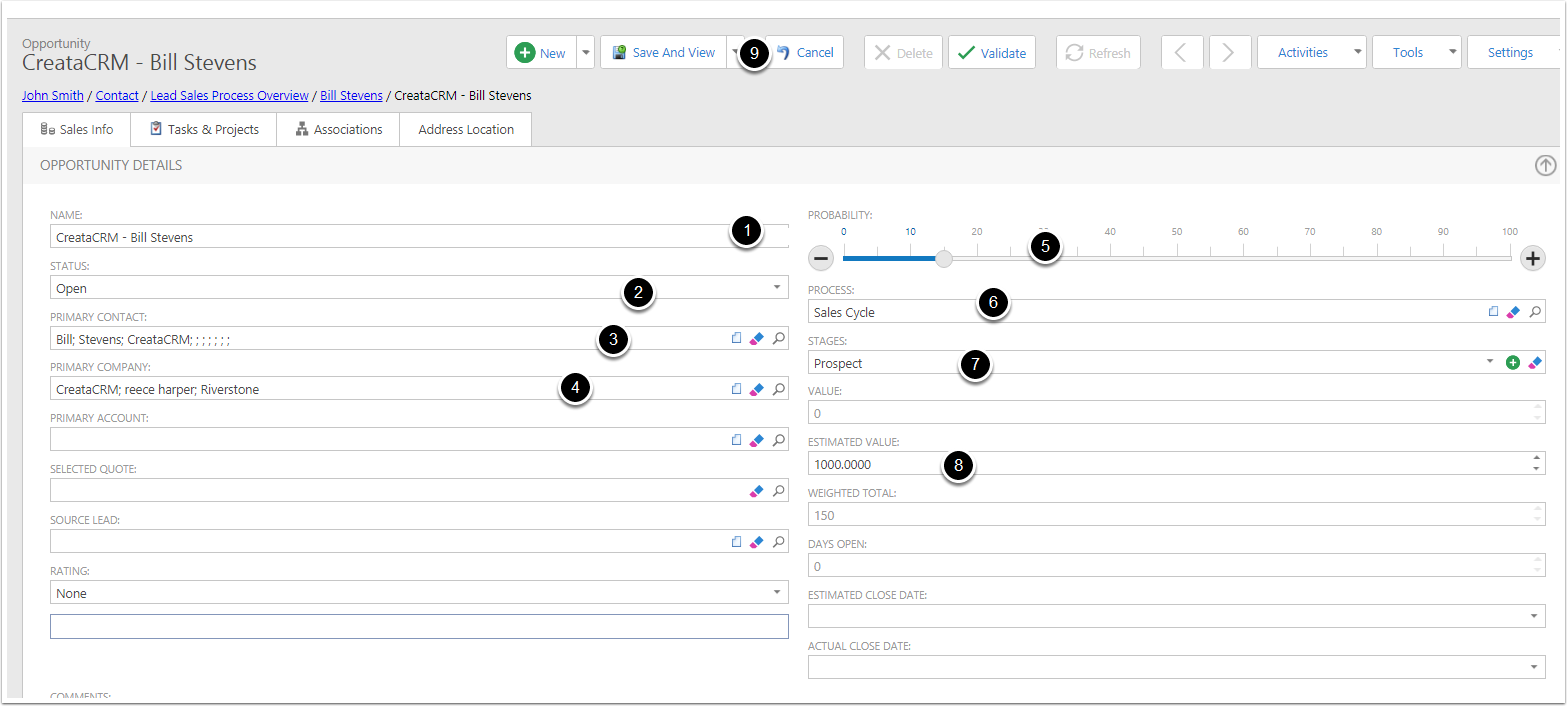 You Can Activate Lead to Quote and skip opportunity
Click on Create Quote

Lead to Quote
Name = Company and Contact
Primary Contact = Contact
Primary Company = Primary Company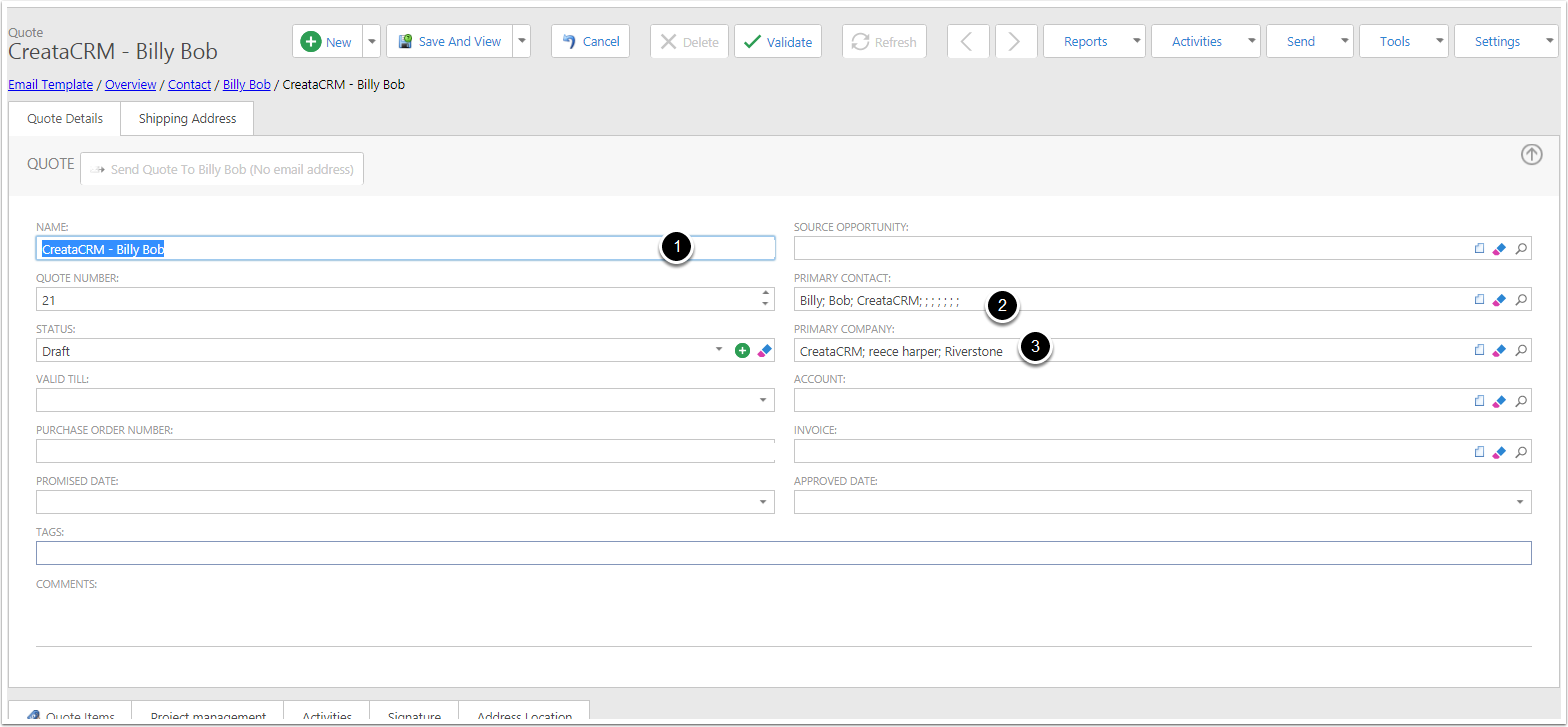 List View of the Leads
Toy can have a list view of the List and Export them
Navigation
Sales - > Leads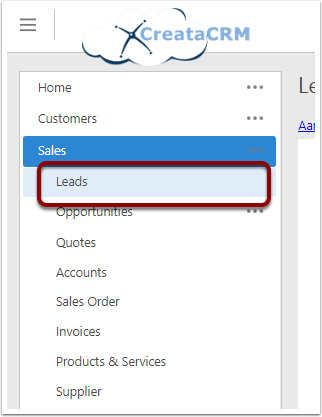 Overview page of Lead Sales Process Overview
Click on the Sales item in the navigation page